Independent Reviews
Scientific Computing World

Scientific Computing World: Reviews: Unistat 6.0, 21 April 2011.
Scientific Computing World

"There are many data analysis add-ins available, especially for Excel; perhaps the standard office suite components will come from that direction. There are also fully-fledged applications which will either operate as free-standing solutions or disguise themselves within other applications – Unistat is an outstanding example of this type, available as a 'Light Edition', which would go very nicely into an office suite with the full unlimited version as a ready-made upgrade path."
Felix Grant, Scientific Computing World, June/July 2007.
Nature

"Unistat has many strengths, including its very good three-dimensional capabilities, multivariate statistical graphics, icon graphics, and x-y plot options. Unistat also has the capability to generate three-dimensional bivariate histograms, which for some reason most packages do not offer. The package has an extensive set of functions readily available for plotting, fitting or creating data. Moreover, it also has interactive data links within its x-y plot graphics, which are excellent for outlier inspection. They have packed a lot of good graphics into this package."
Sharon Kardia, Nature Website, July 1998.
Personal Computer World

"UNISTAT is a compact program with the stress on ease of use and quality of output."
"It is often chosen by scientific researchers who value easy access to the routines which they actually use on a daily basis."
"Unistat's Help offers advice on how to proceed and which routine to use, with worked examples from leading textbooks…"
PCW, February 1998, p. 131.
Scientific Computing World

"As a cross-disciplinary statistical tool, Unistat is superb. A great deal of thought has gone into the range of techniques provided, ensuring a good balance between depth and range – not always the case in such software. The grouping of techniques is logical; although the perceptions of users in different disciplines vary a great deal, all will be able to map them to the menu structures used here."
… "The major contribution of graphics to statistical processes… has been the development of a holistic, multifaceted model of data relations, in which a wide groundwork base is essential; Unistat applies this ideal across a wider range than most comparable packages."
… "Beyond the basics the same principles are applied throughout. Highlights for the particular group of researchers involved in this trial included the intuitive application of multivariate analysis to spatial distribution (particularly the implementation of Kth-neighbour techniques) and the consistent provision of alternative choices of tools in every case."
"There are no mainstream areas left uncovered… The appendix contains all distribution definitions, and full references are given."
"Customers of desktop scientific computing power, these days, fall into two categories: those who use Microsoft Office (in particular, Excel) and those who do not. For those who do, Unistat 4.0 must be high on any short-list of statistics packages; conversely, for those who do not, Unistat may be a powerful incentive to switch camps. In terms of power, Unistat has a range that places it amongst the most comprehensive data analysis instruments commercially available."
"The statistical capabilities are a good balance between the general and the discipline-specific, covering an impressive range of techniques designed for both depth and sophistication of analysis. Few individuals would want or need the full range of functions on offer, but almost any individual need could be met by choosing and combining from amongst them. This, combined with Microsoft Office integration and the company's responsiveness to support issues, makes Unistat an ideal team tool…"
Felix Grant, Scientific Computing World, September 1996, pp. 39-40.
Maths & Stats

"Wouldn't it be nice to have the power of a full statistics package available within Excel and direct output into a Word file laid out in neat tables? This is all possible using the latest version of Unistat… The developers of UNISTAT have been very far sighted in their approach to input and output."
Dr James Currall, Maths & Stats, CTI Statistics Newsletter, November 1996.
Personal Computer World

" UNISTAT version 4.0 features OLE2 access to Excel 5 and MS Word 6 as a means of achieving formatted presentation output…"
"High quality documentation is included with full details of all algorithms."
"Conclusion: A value-for-money package which does not require additional modules and will produce great looking output…"
"UNISTAT 4.0 makes the best use of the Windows environment… and offers excellent value for money."
Eric Adler, PCW, July 1995, pp. 525-6.
The American Statistician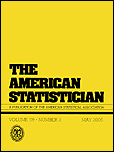 "UNISTAT… offers an excellent selection of mathematical and statistical functions as well as random number generators for numerous distributions. It is also the only one of the packages reviewed that can update the entire data matrix (necessary when function arguments are changed) with the click of the mouse."
"When running the unbalanced ANOVA procedure, two of the programs – SPSS and UNISTAT – provide options for partitioning the sums of squares, commonly referred to as the regression, hierarchical, and classic experimental approaches."
"… the quality of [UNISTAT's] graphs is better – the closest to presentation quality that any of the packages comes."
Dr Phil Lurie, The American Statistician, February 1995, Vol. 49, No. 1, p. 104.
Maths & Stats

"Suppose we wish to label a regression line with slanted text. In SPLUS, for example, we must fiddle about locating and orienting the text; in UNISTAT we are close to writing the text directly onto the graph by hand."
"A non-linear regression option has been added. Like all of UNISTAT, this is extremely easy to use… One feature, that I haven't seen before, was a form of convergence monitoring. It is quite common for a program to print out the values of some target function. UNISTAT does this, but it also gives a plot of the fitted curve as it moves towards its final form. Quite a nice touch."
Dr Iain D Currie, Maths & Stats, CTI Statistics Newsletter, May 1995, p. 37.
Applied Statistics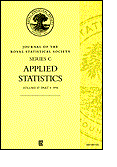 "UNISTAT… has a history back to 1984, when it was a small (but well-formed) program for BBC microcomputers. It grew, made the transition to MS-DOS, and has continued to develop."
Eddie Shoesmith, Applied Statistics, Journal of the Royal Statistical Society, Vol. 43, No. 3, 1994, pp. 525-6.