2.2.2. Output to Word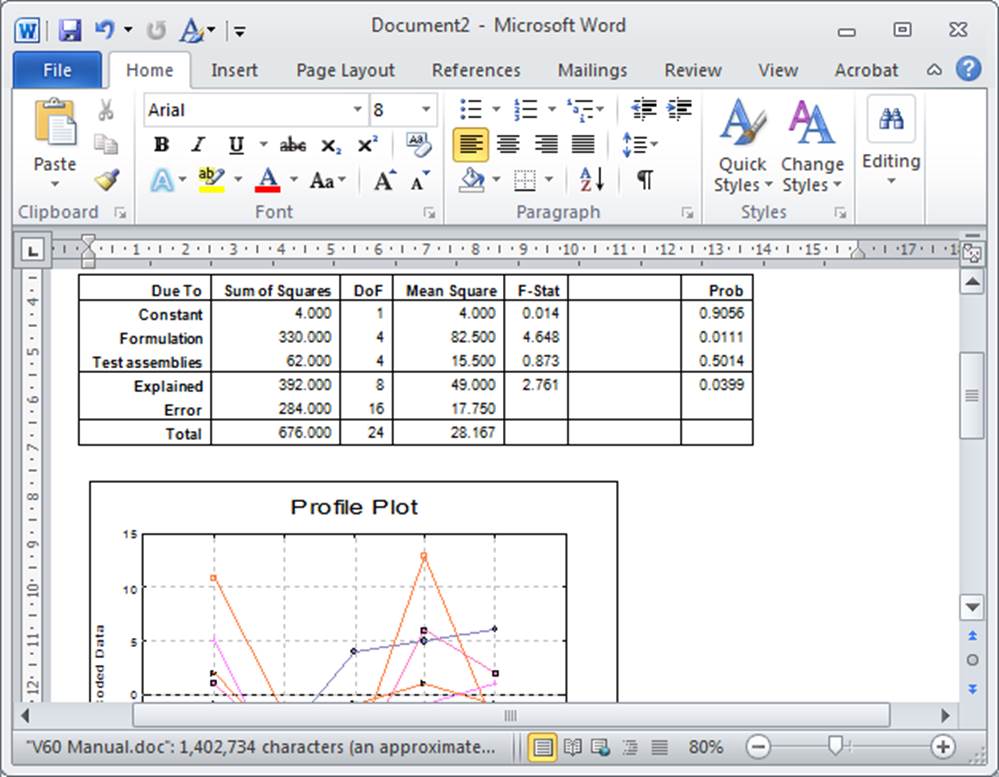 Output is sent to the current document in Word, at the current cursor position. If Word is not running already, it is launched first.
Styles: When UNISTAT output is sent to a Word document for the first time, it creates a number of Word styles for its own use. Subsequent pages of output will only refer to these styles. For more information on styles see the next section 2.2.3. Output to Excel.
Width of Output and Blocking: In Word output, large tables are parsed into blocks to facilitate easy viewing and printing. The default number of columns per block is 6, but you can change this to any number greater than 2, from Tools → Options dialogue's Output tab (see 2.4.1.2.4. Word and HTML Tables).
Graphics Object and Font Size: It is possible to make the graphics objects appear smaller or bigger than the default size. The font size can also be increased or decreased for all text on graphs proportionately. See 2.2.1. UNISTAT Output Window for details.