2.3. Graphics Editor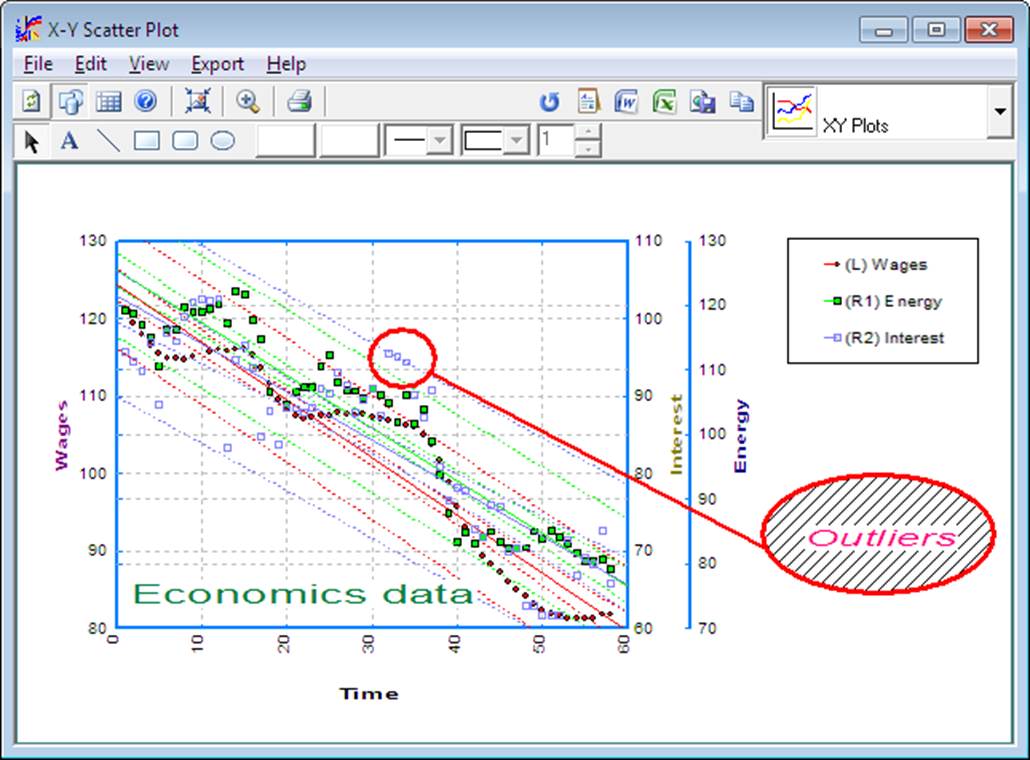 The UNISTAT Graphics Editor supports full on-screen object editing of graphs. All text, legends, and the graph itself can be drag-dropped and resized and new text, line and shape objects added. Text objects support the Rich Text format, allowing use of symbol fonts, subscripts and superscripts.
All aspects of graphs can be customised using a series of dialogues. It is possible to control the line thickness, colour and style of the picture frame, axes, grid, tick marks, line and shape objects and select the font, size and colour for any text on the graph separately. Axes are scaled automatically but options exist to override the suggested values. All new settings can be saved in a graphics template file for subsequent retrieval.
UNISTAT graphs can also be exported directly to Word or Excel, or they may be saved to the clipboard or to a file in one of bitmap (.BMP) or enhanced metafile (.EMF) formats.