4.1.4. Fan Grid Plot
This procedure is similar to X-Y Plots except that the vertical grid lines converge at X = centre, Y = 0.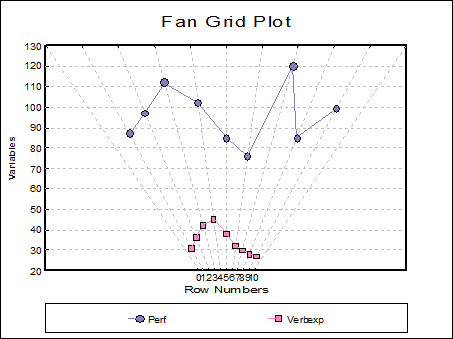 It is possible to control the axes as in X-Y Plots, but error bars, nonlinear axis scaling and right Y-axes are not available in Fan Grid plots.